How Does Chiropractic Care Work?
Chiropractic care involves the care and treatment of the body's musculoskeletal structure. Chiropractors receive extensive training on body mechanics and on how spinal connections and alignment play a large part in helping the muscles, nerves and internal organs to function properly. The core focus of chiropractic treatment is to ensure that the spine and all the joints of the vertebral column are properly aligned and healthy. Misaligned or damaged joints can result in chronic pain and a host of physical or neurological problems.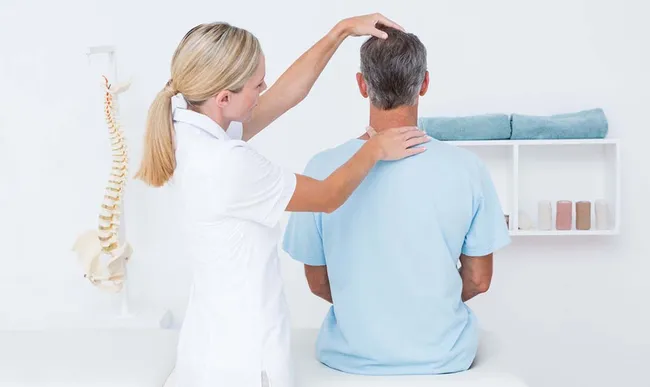 The basic chiropractic treatment consists of a manual or machine-assisted spinal manipulation, which applies controlled pressure to areas of the spine that may be causing pain or discomfort. Manual adjustments are typically how most chiropractic sessions start, but depending on the patient's specific condition, chiropractors may also add other types of complementary care to the treatment plan, such as massage, physical therapy, stretching exercises and acupuncture.
Benefits of Chiropractic Treatment
One of the most beneficial aspects of chiropractic care is its reliance on natural methods of health care maintenance and pain management. Whereas traditional medicine most often makes use of medicinal or surgical remedies for pain and illness, chiropractic care prioritizes the use of drug-free, non-invasive healing modalities whenever possible. Chiropractic physicians embrace a more individualized, hands-on type of care and one of the main goals of their treatment plan to is discover the underlying causes for illness or injury. This approach helps them to devise a much more effective, long-term strategy for not just treating the presenting issue, but for preventing future occurrences of the problem and maintaining ongoing health.
Experience "Whole Person Wellness" With Our Vernon Hills Chiropractor
At Molloy Chiropractic Center, we proudly focus on customized chiropractic care. We don't believe in one-size-fits-all solutions. Our first interaction with patients involves a thorough, comprehensive physical exam as well as a review of various personal factors that may adversely affect your health. We look at your detailed medical history, your lifestyle, fitness level and emotional state in order to help us get a clear picture of how we might best serve your overall health and wellness needs. We realize that this may be a bit more time-consuming than a traditional physical exam, but this kind of attention to detail is what makes chiropractic care such an effective, highly sought-after form of complementary health care.
Ailments We Treat
Many people understandably associate chiropractic care with back pain. This is a fair assessment, given the profession's focus on spinal manipulation. However, chiropractic treatments can also help to alleviate the pain and discomfort of a number of other conditions besides back pain. At Molloy, we routinely treat a variety of physical and emotional problems with a combination of chiropractic adjustments, nutritional counseling, massage therapy and other holistic modalities. Conditions that we most commonly (and successfully) deal with include:
Migraines
Anxiety and Stress
Sciatica
Depression
Herniated Discs
Pinched Nerves
Carpal Tunnel Syndrome
Fibromyalgia
New Patients
If you're interested in learning more about the benefits of chiropractic treatments and how advantageous they can be for your pain management needs and your quest for a healthy, vibrant, physically fit and active life, give us a call today. We're happy to answer your questions and, if you wish, set up an appointment at your convenience for your first consultation.
We look forward to becoming an essential and trusted, expert partner on your regular health maintenance team!