Sciatica Treatment from your Venon Hills Chiropractor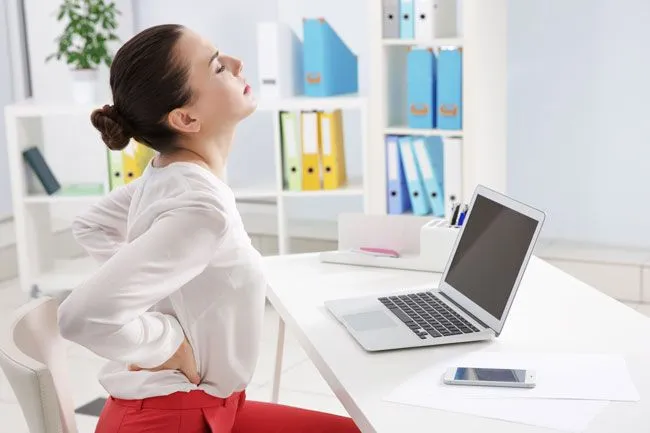 If you are suffering from lower back pain or numbness in one leg, you may be experiencing symptoms of sciatica. Here in Vernon Hills, IL Dr. Molloy, DC provides diagnosis and treatment for sciatica at Molloy Chiropractic Clinic. This nerve condition can be treated effectively using professional chiropractic care. Find out what to expect when seeking treatment for sciatica, along with the most common symptoms and reasons why you suffer from this condition.
What is Sciatica?
Sciatica is a form of nerve pain that involves the sciatic nerve. This nerve runs from the lower back region down through the buttocks and each leg. When the nerve is pinched or pressed against by surrounding tissue or muscle this causes a lack of nerve flow through the nerve. As a result you can experience a variety of symptoms of sciatica that can be chronic or interspersed.
Symptoms of Sciatica
The most common symptom of sciatica is lower back pain. When this pain occurs it makes it difficult to stand or sit for long periods of time. Additionally, this pain is isolated in a single area, which is caused by the pinched nerve. You may also suffer from numbness in the affected leg. Note that sciatic nerve pain generally only occurs in one leg at a time. You may also experience swelling in your lower back region, which is caused by inflammation of the muscle or vertebrae. This can be the cause of your sciatica, as the inflamed, swollen tissue is pressing against the sciatic nerve.
Causes of Sciatic Nerve Pain
Pressing or pinching the sciatic nerve is the leading cause of sciatica. However, the cause of this condition can vary as sciatica is a symptom of another medical condition. For example, you may have a slipped or bulging disc in your lower back, which is causing the surrounding tissue to become inflamed. This inflammation can spread to one of your buttocks causing pressure on the sciatic nerve. Other causes of sciatic include an out of aligned spine, which is causing you to walk or stand crookedly. Degenerative disc disease, lumber spine stenosis, and sacroiliac joint dysfunction are other spinal conditions that can cause sciatic nerve pain.
Treating Sciatica Effectively
Start by getting a proper diagnosis by a chiropractor who is able to identify the underlying condition causing sciatic nerve pain. Once this condition is treated successfully your sciatic nerve pain should subside. In the meantime you can also benefit from chiropractic adjustments, physical therapy, and massage therapy as a way to reduce inflammation against the nerve. You can also improve your immune response and reduce pain using chiropractic treatments.
Contact a Chiropractor in Vernon Hills for Sciatica Treatment
Ready to get a diagnosis for your lower back pain caused by sciatica? Dr. Molloy is the leading chiropractor in Vernon Hills offering safe and effective sciatica treatment. Contact Molloy Chiropractic Clinic at 847-367-7070 to schedule an appointment for sciatic nerve pain.