Back Pain Treatment From Molloy Chiropractic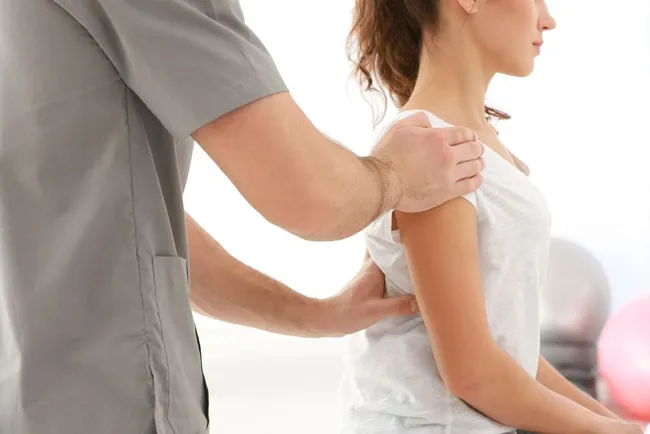 When you're suffering from any level of back pain, it can have a significant impact on your life. Whether your condition is the result of a car accident or other acute injury, or whether it's a chronic issue you've been dealing with for a long time, chiropractic care offers relief from your symptoms without the side effects associated with some traditional medical treatments.
Common Causes of Back Pain
Many of our back pain patients are suffering due to a herniated, slipped or ruptured intervertebral disc. These discs provide shock absorption and allow for the remarkable flexibility of your spine, so when one of them isn't holding its proper position, it can lead to pain from the surrounding soft tissues as well as from impingement of a nerve root.
Back pain may also be caused by injury to some of the many muscles, tendons and ligaments that crisscross this area of your body, or it may be the result of an underlying medical condition such as scoliosis, ankylosing spondylitis, osteoarthritis, or spinal stenosis. Motor vehicle collisions and slip-and-fall accidents often lead to back pain for a variety of reasons, as do repetitive motion occupations and poor general posture.
The Chiropractic Approach to Back Pain Treatment
Chiropractic treatments for back pain mainly seek to restore proper alignment of your musculoskeletal system so that all elements can perform their jobs as they are supposed to. This may mean utilizing various types of chiropractic adjustments and spinal manipulation, and these types of treatments are also often used in combination with soft tissue therapies that can help to reduce inflammation in the affected area.
Reducing inflammation, in turn, reduces pain, and it also facilitates proper circulation so that wastes can be efficiently removed, and the injured tissues receive the nutrients they need to heal. Our chiropractor accomplishes all of this without reliance on prescription pain medications, and because our chiropractic treatments target the root cause of your back pain, the symptoms are less likely to return.
Professional Care from Our Vernon Hills Chiropractor
Because the actual cause of your symptoms will dictate the precise treatments we provide, we'll begin your first visit to our Vernon Hills chiropractor with a complete review of your medical history as well as an exploration of the progression of your current symptoms. We'll also complete a thorough physical exam, testing for strength, range of motion and reflexes, among other things.
Once we have a handle on what's really causing your back pain, we'll perform chiropractic adjustments or other treatments, and we'll discuss with you when and how often to return. We may also teach you some exercises and stretches you can do on your own at home to help strengthen the area and make re-injury less likely. To learn more or to schedule an appointment, call our office in Vernon Hills today at 847-367-7070.