Lower Back Pain Treatment from Your Vernon Hills Chiropractor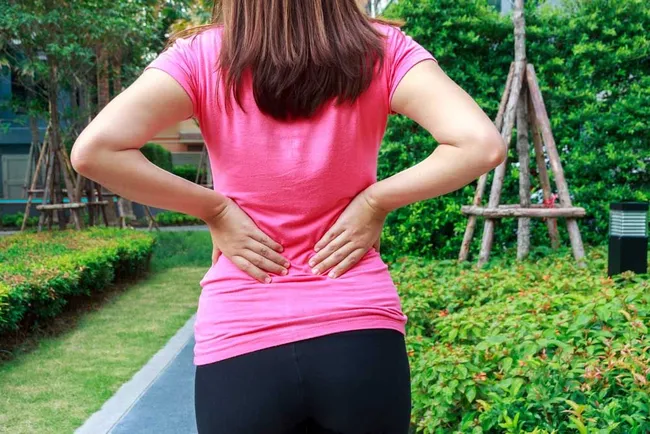 Your lower back is normally a solid and strong support for your body, but sometimes something unexpected can happen resulting in severe lower back pain and compromised movement. At Molloy Chiropractic Center in Vernon Hills, we offer you with the expertise and experience to alleviate your pain and heal your body.
About Your Lower Back
Also known as the lumbar spine, your lower back is a meticulously designed structure of connecting bones, joints, ligaments and muscles. These parts function together to give your body the support, strength and flexibility needed for seamless movement.
Common Causes of Lower Back Pain
Many things can cause lower back pain, but mostly it is caused by lifestyle or injury. To be more specific:
Career
Anything from sitting at a desk all day to lifting heavy materials can cause your back pain. The careers where this is most common include:
Construction workers
Nursing home workers and nurses
Warehouse workers
Dentists and surgeons
Landscapers and gardeners
Store checkout personnel
Airline crew
Assembly line workers
Firefighters and police
Office personnel
Professional athletes
Our chiropractor at Vernon Hills Chiropractic will work with you to develop preventative measures to protect your lower back while on your job.
Posture
Poor posture is another cause of lower back pain. The lumbar spine is designed to work correctly, and when poor posture over time interferes, it puts strain on the spine.
Injury
Injury, whether from sports, job, accident or fall, can cause acute pain and damage to the lower back. Lifting, twisting, abrupt movements and trauma can be the beginning of sudden and even long-lasting pain. Injuries usually affect the intervertebral discs, compress nerve roots and result in improper movement of the spine's joints.
Symptoms of Lower Back Pain
As strange as it sounds, different kinds of pain are associated with lower back issues. Your Vernon Hills chiropractor will want to know if you experience any of the following:
Dull or aching pain
Pain that is worse after sitting
Pain that travels down the buttocks and legs
Pain that improves when you change positions
Your pain description is an important clue for your diagnosis.
How Our Chiropractor Diagnoses Lower Back Pain
To precisely diagnose the source of your pain depends on your input and description. The important information our chiropractor needs is accurate descriptions of the following:
Symptoms
Activity levels
Sleep habits
Posture preferences
Any recent or past injuries
With the answers to these in hand, the chiropractor will give you a thorough examination. Generally, your history and the exam enable a positive diagnosis.
How Our Chiropractor Will Evaluate and Help Treat Your Injury
In addition to recommending at-home remedies including rest, heat/ice, and over-the-counter pain medications, our chiropractor may also prescribe a targeted exercise regimen to strengthen your back. Other treatments may include:
Muscle relaxants
Narcotic pain medications
Back brace
Steroid injections
Schedule an Appointment with our Vernon Hills Chiropractor
Don't suffer from lower back pain. Contact Molloy Chiropractic Center today at 847-367-7070 to schedule an appointment to begin your healing process.